Crikvenica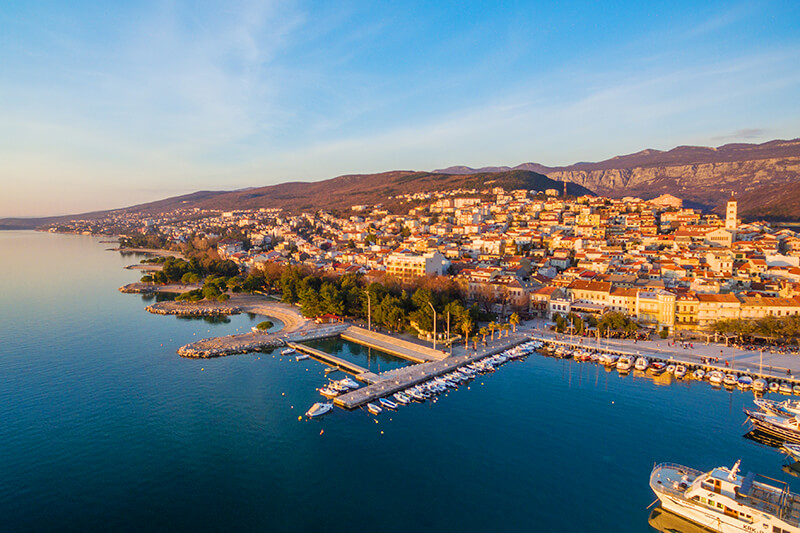 Beautiful beaches, mild climate and long tradition in tourism made Crikvenica one of the most visited destinations in Kvarner region. From active vacation and health tourism to enjoying sun and sea along with some gastronomic delicacies - Crikvenica offers it all! Numerous activities for children and sandy beaches are the reasons why more and more families choose this destination for their holiday. And if your family includes pets, you are in luck because Crikvenica is proud of being a pet-friendly town.
Crikvenica was founded in 15th century, and in 18th century fishermen of Crikvenica were considered one of the best in the North Adriatic. The growth of health tourism can be dated back to 19th and 20th century and is still growing strong today. Crikvenica has become one of the favorite summer destinations for people from all over Croatia and neighboring countries. To meet this demand, the town with its surrounding area offers large number of accommodation units - from hotels, campsites, holiday homes to private apartments and rooms.
Although Crikvenica has a lot to offer outside the season, summer is the time when it really becomes the place to be. Common fishermen's nights, traditional swim marathon Šilo-Crikvenica, open-air exhibitions, gastronomy, music and folklore events, sport and art competitions draw a lot of people to the area. Besides interesting events, you can always find a dose of history and culture in the local museum or just by taking a walk through town - in its architecture, gastronomy, promenade, monuments, churches. Come and take a walk through Crikvenica...