Jadranovo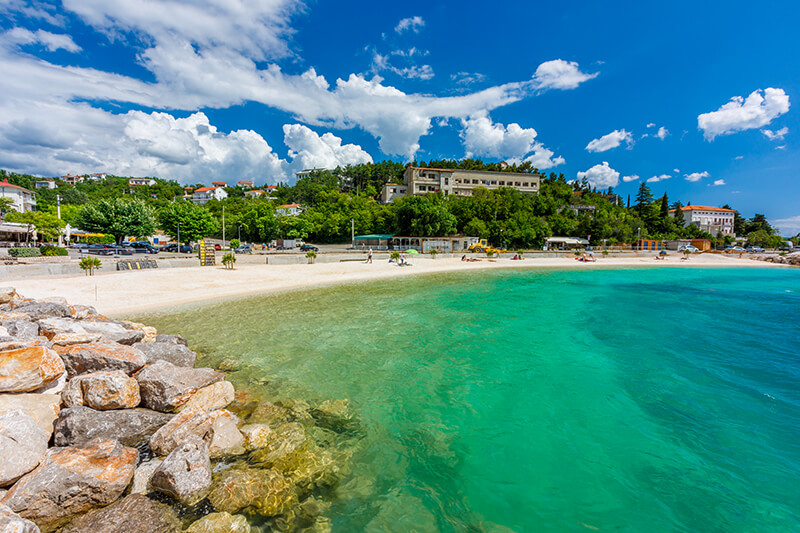 Jadranovo is an ideal destination for those who are looking for a peaceful location but still close to Rijeka, Crikvenica, Krk and other tourist gems of Kvarner region. But Jadranovo surely has its historical side too. In medieval times it was castle's port and coastal estate of Drivenik county, and the town grew towards the church of St. James, whose name it used to bear.
The history of Jadranovo people is closely linked to fishing, and one species of fish especially - tuna. The heritage of such type of fishing can be found on the coast in the form of "tunera" (a wooden observation post with long ladder) - the only preserved tunera in this area. The locals' love towards fishing is evident on every corner, but still, today the tourism took over as the most dominant industry in town. However, sometimes there is a fine line between tourism and fishing since one of the activities offered in Jadranovo is "fishing with guests".
Jadranovo is perfect for nature lovers and those who appreciate peace, quiet and relaxing walks along the coast. For such guests, a special award awaits in Lokvišća cove - medicinal mud. Although the whole Jadranovo is a peaceful oasis, the town center offers all the necessary amenities such as bars, shops and all sorts of restaurants - from pizza places to taverns with fine local food, mostly freshly caught fish.
As a source of good old fun, Jadranovo organizes traditional summer fishermen's nights, concerts, gastronomic delights such as mussels feasts, romantic music evenings and many other events. At the end of July, the whole town celebrates its patron St. James, with plenty of music, theatre, culture, religious content, sport, gastronomy and, finally, some midnight fireworks. What more to say, except: see you in Jadranovo!