Selce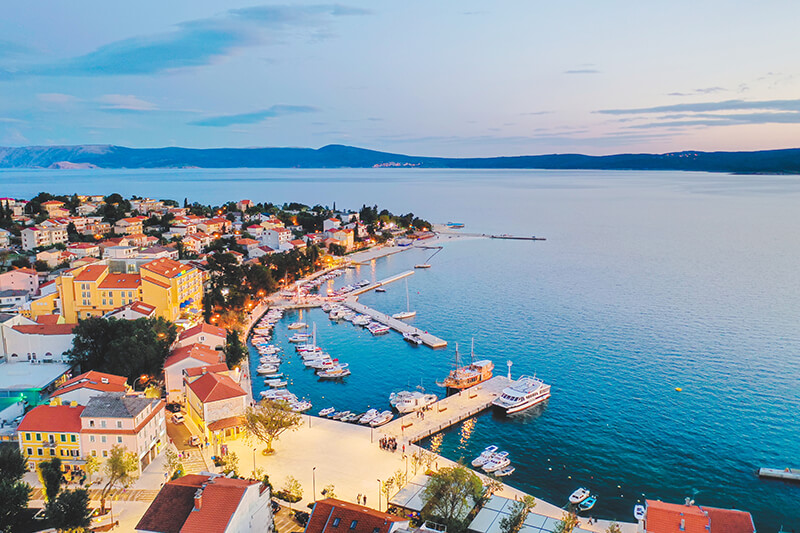 Surely, the first thing that comes to mind in relation to Selce today is medical tourism and the famous Terme Selce health clinic. However, Selce has had a long and eventful history, which indicates that people have enjoyed the benefits of this area for centuries. It is in Selce area that the first signs of human settlement in the riviera were found, and amphoras found in Jasenova cove prove there was a port in Roman times. Some time later, locals turned to viticulture, fishing and maritime industry, as well as cattle breeding. After the town came to possession of Frankopan family in the 13th century, Selce became more of a trading town, and the findings point out to several sailing boats for transporting oil, wine and other goods.
Nowadays, the main industry in Selce is definitely tourism, whose beginnings go back to the 19th century when the first bathing area was open. Naturally, catering and accommodation providers soon followed. Tourism continues to bloom to this day and the local health clinic - with its high quality and care for their patients - appeals to sport elite from all over the world.
Besides healthy body, for the good life balance you need a healthy spirit. That's where summer events come to play and Selce offers a lot of them - fishermen's nights, feasts by the sea, regattas, concerts, dances and kids shows. Since both body and spirit need some time off, many guests find perfect relaxation on favorite local beaches Rokan and Poli Mora. Since you can never get enough of clear blue sea and pebbled beaches, Selce has a lot of loyal visitors who return for a dose of relaxation every year. Come and find out why...